Themes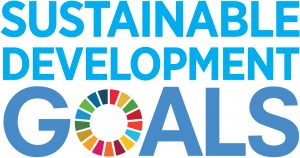 Forests cover 30 per cent of the Earth's surface and in addition to providing food security and shelter, forests are key to combating climate change, protecting biodiversity and the homes of the indigenous population. Thirteen million hectares of forests are being lost every year while the persistent degradation of drylands has led to the desertification of 3.6 billion hectares.
Deforestation and desertification – caused by human activities and climate change – pose major challenges to sustainable development and have affected the lives and livelihoods of millions of people in the fight against poverty. Efforts are being made to manage forests and combat desertification.
It is time to rethink how we grow, share and consume our food.
If done right, agriculture, forestry and fisheries can provide nutritious food for all and generate decent incomes, while supporting people-centred rural development and protecting the environment.
Right now, our soils, freshwater, oceans, forests and biodiversity are being rapidly degraded. Climate change is putting even more pressure on the resources we depend on, increasing risks associated with disasters such as droughts and floods. Many rural women and men can no longer make ends meet on their land, forcing them to migrate to cities in search of opportunities.
A profound change of the global food and agriculture system is needed if we are to nourish today's 795 million hungry and the additional 2 billion people expected by 2050.
The food and agriculture sector offers key solutions for development, and is central for hunger and poverty eradication.
The world's oceans – their temperature, chemistry, currents and life – drive global systems that make the Earth habitable for humankind.
Our rainwater, drinking water, weather, climate, coastlines, much of our food, and even the oxygen in the air we breathe, are all ultimately provided and regulated by the sea. Throughout history, oceans and seas have been vital conduits for trade and transportation.
Careful management of this essential global resource is a key feature of a sustainable future.
Ensuring healthy lives and promoting the well-being for all at all ages is essential to sustainable development. Significant strides have been made in increasing life expectancy and reducing some of the common killers associated with child and maternal mortality. Major progress has been made on increasing access to clean water and sanitation, reducing malaria, tuberculosis, polio and the spread of HIV/AIDS. However, many more efforts are needed to fully eradicate a wide range of diseases and address many different persistent and emerging health issues.
Climate change is now affecting every country on every continent. It is disrupting national economies and affecting lives, costing people, communities and countries dearly today and even more tomorrow.
People are experiencing the significant impacts of climate change, which include changing weather patterns, rising sea level, and more extreme weather events. The greenhouse gas emissions from human activities are driving climate change and continue to rise. They are now at their highest levels in history. Without action, the world's average surface temperature is projected to rise over the 21st century and is likely to surpass 3 degrees Celsius this century—with some areas of the world expected to warm even more. The poorest and most vulnerable people are being affected the most.
Affordable, scalable solutions are now available to enable countries to leapfrog to cleaner, more resilient economies. The pace of change is quickening as more people are turning to renewable energy and a range of other measures that will reduce emissions and increase adaptation efforts.
But climate change is a global challenge that does not respect national borders. Emissions anywhere affect people everywhere. It is an issue that requires solutions that need to be coordinated at the international level and it requires international cooperation to help developing countries move toward a low-carbon economy.
To address climate change, countries adopted the Paris Agreement at the COP21 in Paris on 12 December 2015. The Agreement entered into force shortly thereafter, on 4 November 2016. In the agreement, all countries agreed to work to limit global temperature rise to well below 2 degrees Celsius, and given the grave risks, to strive for 1.5 degrees Celsius. You can learn more about the agreement here.
Implementation of the Paris Agreement is essential for the achievement of the Sustainable Development Goals, and provides a roadmap for climate actions that will reduce emissions and build climate resilience.
Sustainable consumption and production is about promoting resource and energy efficiency, sustainable infrastructure, and providing access to basic services, green and decent jobs and a better quality of life for all. Its implementation helps to achieve overall development plans, reduce future economic, environmental and social costs, strengthen economic competitiveness and reduce poverty.
Sustainable consumption and production aims at "doing more and better with less," increasing net welfare gains from economic activities by reducing resource use, degradation and pollution along the whole lifecycle, while increasing quality of life. It involves different stakeholders, including business, consumers, policy makers, researchers, scientists, retailers, media, and development cooperation agencies, among others.
It also requires a systemic approach and cooperation among actors operating in the supply chain, from producer to final consumer. It involves engaging consumers through awareness-raising and education on sustainable consumption and lifestyles, providing consumers with adequate information through standards and labels and engaging in sustainable public procurement, among others.